So I am finally getting around to more of our vacation pictures from Florida....I say finally because we took this trip in June of 2008. There is nothing like taking your sweet time to get to trip pictures lol!
SO here is one that I just finished up tonight, I had most of it done but added the journalling and some more bling (you can never have enough sparkle on your pages!!). I had fun with the glimmer mist on this one mixing the orange and brown together to accent the paper colors. I also used the Big Shot to cut out and emboss the butterflies- I absolutely love the butterflies and the embossing on them just adds that something special. The flower on the left hand side is a cuttlebug embossing folder strip. I had no idea they made embossing folders in strips-SOOOOOOO incredibly COOL!!
Thanks for stopping by!!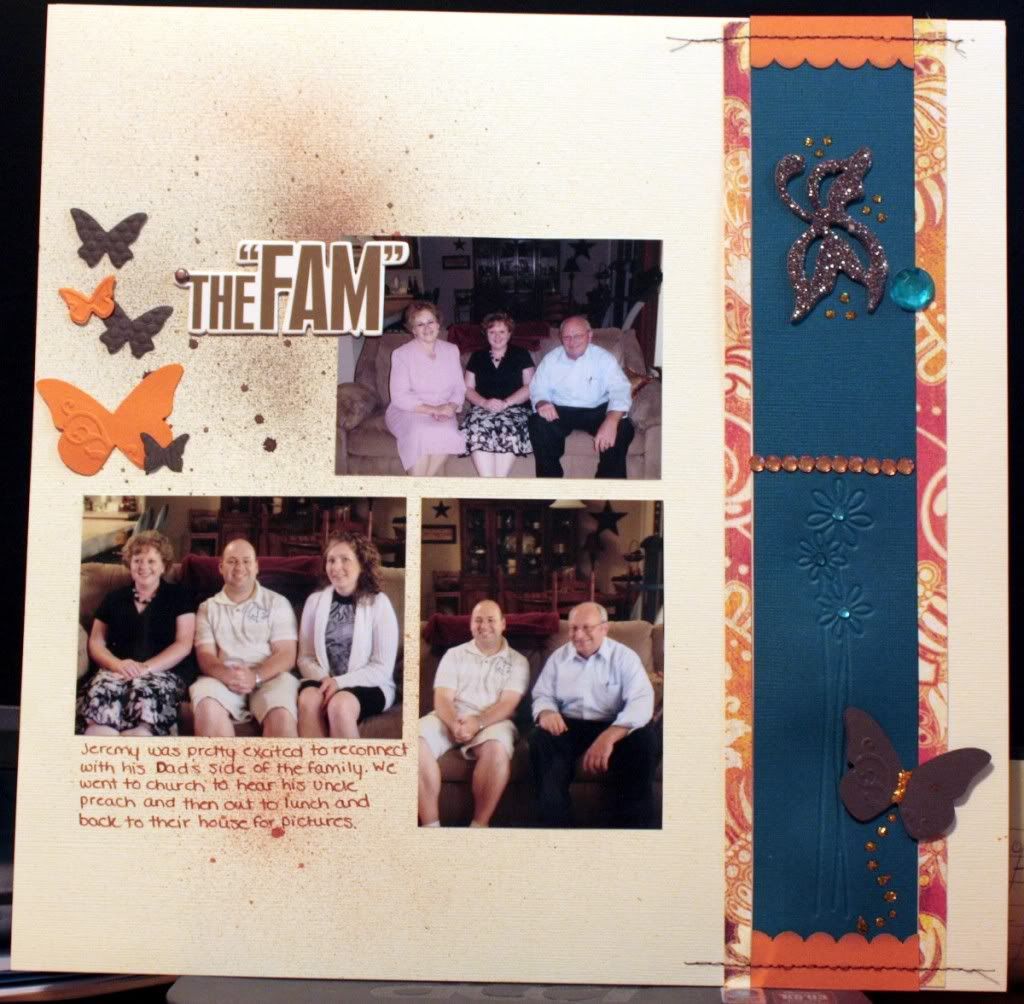 Close up of glimmer mist and butterflies.